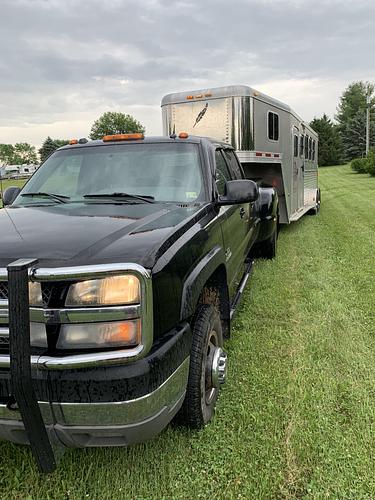 Penstock Farms Equine Transport
Owner name

Kelli Hudson-Penstock

Location

Operating authority

Not Provided

Transport Types

Equine

Livestock

Small Animal

Company Bio

Penstock Farms Equine Transport located in the Shenandoah Valley is the best to rely on for your equine transport needs with over 30 years of hauling across the USA, and 50 years of horsewomanship.  DOT, safe, reliable, insured, COVID & Agriculture sanitized.  We save horses!  Need horses from rescue, auctions, let's save them! Call for a quote today.  
Recent reviews
Valerie Merritt
Outstanding deluxe!!!!! Kelli brought a very special stallion to us fro Kentucky with the most care, love, and expertise! We were so confident in her service we contracted her to ship my daughters 23 show rabbits and 4 dairy goats along with their guardian dog (and all the equipment that goes with them). Everything arrived in perfect condition! Extremely knowledgeable of animal care and needs! Kelli will do ALL our animal hauling!!!! Thank you so much girl!!!
Hiring a Safe Animal Transporter: A Quick Guide
When hiring an animal transport company, ensure they meet your pet's safety requirements. Research thoroughly, use platforms like Hauling Buddies, and choose a transporter that fits your needs. This guide aims to help you safely move your animals to their next destination.
Read more