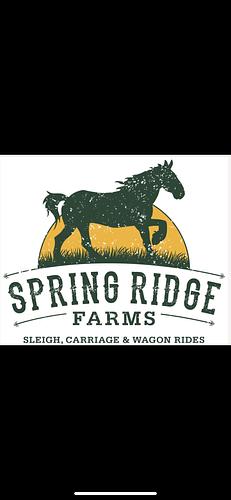 Spring Ridge Farms
Owner name

Jimmy Brokenshire

Location

Operating authority

MC-1509595

Company Bio

Spring Ridge Farms is an animal transport company dedicated to providing quality and safe transport of horses, ponies and smaller animals. With over 30 years of experience, our team has the expertise, the necessary DOT number and full insurance to make sure all of your animals are transported with the utmost care. Our 2019 F350 truck and 2006 EBY trailer are equipped with cameras, hay and water for the animals, and can configure from a few boxes stalls to a straight load or one slant, allowing us to safely transport up to 7 animals at once. We are passionate about animals and always look to provide our clients with the best service possible!
What should you look for when hiring an animal transport company?
Trusting someone with your animals is a big decision and should not be taken lightly. Understand the safety requirements specific to your pet and do your research before hiring a transport company. Use websites like Hauling Buddies to discover your transport options and pick a transporter that meets your needs. Hopefully, this article will provide you with the tools you need to get your animals safely on to their next adventure.
Read more