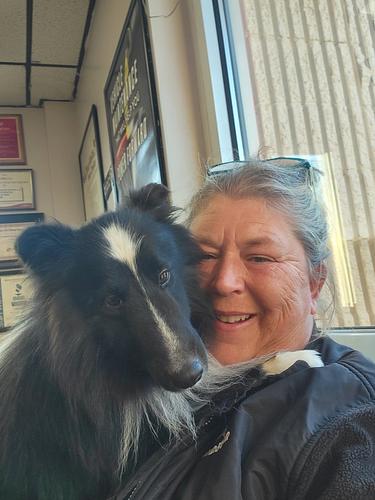 Scott's Heart Transport
Owner name

Christina Roulston

Location

Transport Types

Small Animal

Company Bio

Hi, I'm Christina. 
I am a professional pet transporter for almost 2 years, am USDA licensed, carry Pet insurance and have access to virtual vet 24/7. 
Am happy owner of 5 dogs from chihuahuas to the biggest a Black Mouth Cur. All but 1 are rescues we were supposed to foster but adopted instead. I have been around animals most of my life and as a teenager volunteered at the local shelter where my dad was animal control officer. I LOVED the work and was pivotal in getting dogs adopted. So it seemed natural to end up in the pet transport world. 
I do kennel your fur baby for my protection and theirs. Only transport 2-3 pets on a route. Their well being and your peace of mind is very important. 
Your pet will not come in contact with another pet. For cats they get their own litter box. Dogs are walked 3-4x a day and puppy's kennels are cleaned as needed. Water is always available and everyone is fed per your instructions. 
I have a fb page Scott's Heart Transport which is a portfolio of my work. You can read reviews by clicking on the comments. 
I do appreciate the opportunity to get to know you and your pet by choosing me to transport for you.



What should you look for when hiring an animal transport company?
Trusting someone with your animals is a big decision and should not be taken lightly. Understand the safety requirements specific to your pet and do your research before hiring a transport company. Use websites like Hauling Buddies to discover your transport options and pick a transporter that meets your needs. Hopefully, this article will provide you with the tools you need to get your animals safely on to their next adventure.
Read more