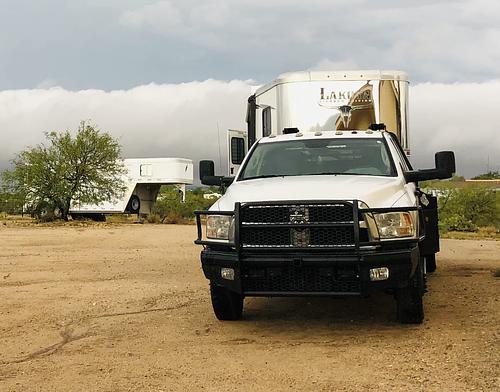 Victoria Conger
Owner name

Victoria Conger

Location

Operating authority

Not Provided

Transport Types

Equine

Livestock

Small Animal

Company Bio

I have numerous years and miles of towing under my belt. Transporting your prized possessions down the road safely to its next destination is my foremost concern. I value your business and display that by not only maintaining my equipment but by disinfecting thoroughly between loads for good biosecurity. I have multiple trailers and loads of  patience and can usually accommodate animals that might have special needs. 
What should you look for when hiring an animal transport company?
Trusting someone with your animals is a big decision and should not be taken lightly. Understand the safety requirements specific to your pet and do your research before hiring a transport company. Use websites like Hauling Buddies to discover your transport options and pick a transporter that meets your needs. Hopefully, this article will provide you with the tools you need to get your animals safely on to their next adventure.
Read more