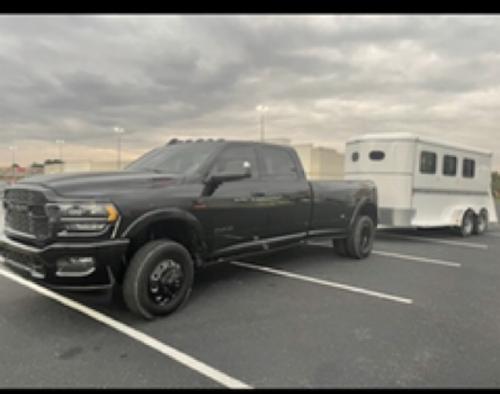 Picturesque Hauling
Owner name

Mary Blake Sullivan

Location

Operating authority

Not Provided

Transport Types

Equine

Livestock

Small Animal

Company Bio

Hi! My name is Mary Blake Sullivan, I haul using my Ram 3500 and 2022 Bee Brand Trailer. 

My company name is Picturesque Hauling and I have miles of experience hauling all over the south east United States. As a professional horse trainer difficult loaders wether they are horses, alpacas or donkeys I promise they will be loaded in the gentlest but most effective way possible. 

I ensure the utmost care of your animals stopping at minimum every two hours sending updates and photos! 

NO DEPOSITS REQUIRED. 
What should you look for when hiring an animal transport company?
Trusting someone with your animals is a big decision and should not be taken lightly. Understand the safety requirements specific to your pet and do your research before hiring a transport company. Use websites like Hauling Buddies to discover your transport options and pick a transporter that meets your needs. Hopefully, this article will provide you with the tools you need to get your animals safely on to their next adventure.
Read more