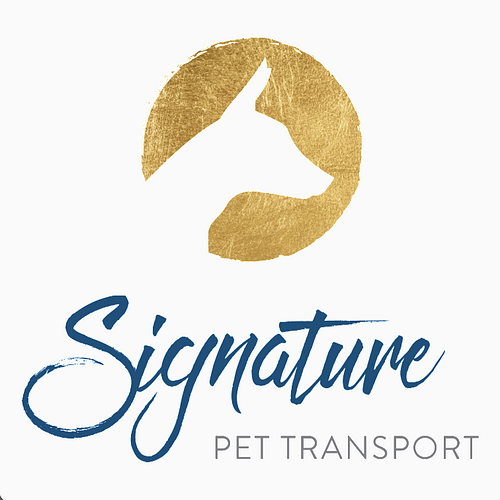 Signature Pet Transport
Owner name

Christian Diaz

Location

Transport Types

Small Animal

Company Bio

GLOBAL IN-CABIN AIR TRANSPORTS FOR DOGS, CATS, BIRDS & RABBITS.

I founded Signature Pet Transport to help your precious pet safely travel from where they are to where they need to go.

There are so many things to consider when traveling with a pet before you even make it to the airport: the time it takes, government regulations, health requirements, booking flights, airline rules, breed restrictions, aircraft restrictions, flight availability, itineraries, getting the correct travel bag. The list goes on and on!

On the trip you have another set of considerations: checking in with pets, going through special security screening, navigating the airport, locating pet relief areas, managing nervous pets, what happens if my pet has an accident?, feeding, providing water, giving medications, and more.

I saw so many people in need of someone they could trust with the most precious of cargo, their beloved family pet.

We bring peace of mind to pet travel. Let us deal with the details. Rely on our expertise in the industry to get your pet from where they are to where they need to go. Rest easy knowing that your beloved pet will be loved and cared for like family. Always.

We are Licensed Transporters with the USDA/APHIS and fully Insured and Bonded. For your added pace of mind, our Travel Guardians are also Cat & Dog First Aide Certified through the American Red Cross. Not only that, we have 24/7 Veterinary assistance through FirstVet. What does all that mean for you? It means you can rest easy knowing your beloved family pet is in the very best hands on their journey.

Payments: We accept all major Credit/Debit cards, Paypal, and ACH Bank Transfer.

We look forward to exceeding your expectations!

All my best,
Christian Diaz
Founder & President
Signature Pet Transport

P.S. Read on for answers to some frequently asked questions.

Here are some frequently asked questions:
*What are the age and size requirements for pets to travel in the cabin?*
For most airlines the minimum age to travel is 8 weeks for domestic cats, dogs, and rabbits on domestic flights within the continental U.S., 15 weeks for most international. Household birds can travel once fully feathered and no longer rely on an artificial heat source.

The accepted weight for domestic flights is 20 pounds and under for all airlines except Southwest and Delta Airlines which have no weight restrictions. The pet must fit comfortably in a soft-sided travel carrier (18x12x12 inches or 45x30x30cm).

For international flights to and from Europe, the combined weight maximum of both travel carrier and pet is between 8 kg and 9 kg (17.7 lbs & 19.8 lbs) depending on the airline. The pet must fit comfortably in a soft-sided travel carrier (18x11x10 inches or 46 x 28 x 24cm).

*Will my pet be with their travel guardian the entire trip?*
Your pet will travel with their personal travel guardian in the aircraft cabin. They will always be together from the beginning to the end of their great adventure whether you choose our classic airport to airport transport or add door-to-door services.

*What types of pets do you transport?*
Dogs and cats, if they meet the size and age requirements.

Household birds (small species of pet parrots, or young larger breed parrots). Travel is available only on flights operated by Delta Airlines or Alaska Airlines within the lower 48 U.S. States.

Rabbits, only on flights operated by Alaska Airlines within the lower 48 U.S. States.

*Can two pets travel with the same travel guardian?*
Yes. On flights within the U.S., two pets may travel together in the same carrier if they both fit comfortably in the carrier and their combined weight is not more than 20 lbs. For example, two puppies or kittens from the same litter, two toy breed dogs or two small cats could travel in the same carrier.

The only exception is for flights booked on Alaska Airlines. Two pets may travel with the same travel guardian in their own separate carriers if an additional ticket is booked in an adjacent seat.

*What do I need to send along with my pet?*
The only things we need are your pet and a small sandwich-size bag of the pet's food. This is just in case your pet encounters an unforeseen delay along their journey.

We have a whole arsenal of airline-approved travel carriers at our disposal. We select the carrier that best fits your pet and meets the requirements for the airline they will be traveling on.

For example, we would use a small carrier for a puppy weighing 5 lbs or less. In contrast, we would use a large carrier with expanding sides for a large breed puppy. A small hard-sided carrier would transport a small rabbit or bird. The person receiving the pet at the destination airport will need to have their own carrier to take the pet home in.

We carry with us a travel pack that is filled with everything we may need along the journey including leashes, potty pads, poop bags, food and water bowls, treats, first-aid supplies, and more.

*Another in-cabin air transport company quoted me a lower price. Why is that?*
Many pet transport companies hire airline workers who use their flight benefits to keep costs low for their clients. Even though this means dramatically cheaper flights for you, it puts your transport and pet at risk.

Airline employees are prohibited from making money from their travel privileges which means your pet could be denied boarding and negatively impact your schedule. The airline employee could lose their travel privileges or worse, their job.

When you book a transport with us, we buy full-fare tickets and immediately confirm your pet on the flights. This means your pet and their travel guardian will not be bumped off their scheduled flights.
What should you look for when hiring an animal transport company?
Trusting someone with your animals is a big decision and should not be taken lightly. Understand the safety requirements specific to your pet and do your research before hiring a transport company. Use websites like Hauling Buddies to discover your transport options and pick a transporter that meets your needs. Hopefully, this article will provide you with the tools you need to get your animals safely on to their next adventure.
Read more