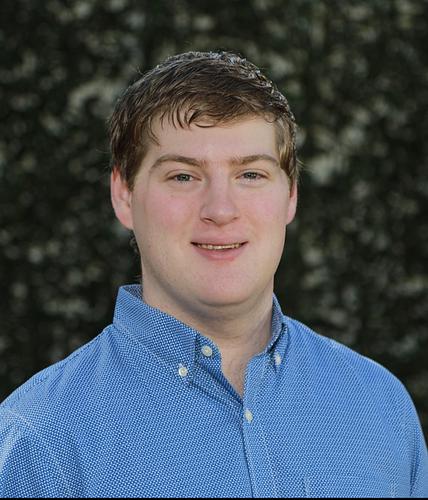 Sam Johnson
Owner name

Sam Johnson

Location

Operating authority

Not Provided

Transport Types

Small Animal

Company Bio

Hello! My name is Sam - I'm an animal lover located in Tampa, FL!

Apart from having a family dog (or dogs!) my entire life, I have experience with dog training and was even a service dog trainer for a short while. Needless to say, I know how to treat your pets through good and challenging times - with love!

For local deliveries in Florida, I use a car to transport your pet. However, for longer deliveries, I fly commercially with your pet. Your pet is always with me in the cabin, NEVER in cargo!

I will take extra care of your beloved pet and aim to go the extra mile (literally!). I am extremely flexible and will work with you and your specific requests. Your pet will always be with me, not another person, and will be the only pet on our journey together.

Before I pick up, I will make sure I understand your pet's feeding, bathroom, and medication (if applicable) schedule. Keeping to that schedule will reduce stress for all of us.

As with most flight nannies, the rate shown includes delivery to you at the nearest airport. I'm happy to provide door-to-door service for an extra charge, just ask! There are a few airline rules for transporting pets via plane, so make sure you message me before accepting my bid. I've included some important information below.

If you have any questions, don't hesitate to reach out!

Here are some things that set me apart:
- Unlike most flight nannies, I offer pickup and dropoff from places other than the airport when my schedule allows it.
- I provide GPS tracking and photo updates throughout our entire trip, so you know exactly where we are and how we are doing!
- I have dual USDA registrations (Class T and H). This means I can transport pets in vehicles I own or vehicles I don't own (i.e. planes). Most transporters only have one.
- I take the time to get to know your pet even before I pick them up. This includes feeding and medication schedules, as well as traits and idiosyncrasies.
- I am a frequent flyer, so I get first priority when flights are canceled or delayed.
- I fly confirmed flights only, so you will know the exact flight number and arrival time.
- Your pet will be with me during the entire trip. I do not hire out additional flight nannies.
- We have full trip delay insurance. If we are delayed and have to spend the night somewhere, you do not have to pay anything extra.

Here is some other important information:

Payment: A deposit of $100, or more depending on the airline we fly, is due within 23 hours of accepting my bid. Payment can be made via Zelle, Venmo, Apple Pay, Paypal, or Credit Card. The remaining balance is due upon delivery and can be paid in cash if you wish.
Health Certificate: A health certificate is required for all animals. Almost all states require this.
Bid: The bid is good for 12 hours after it is placed. After that, shoot me a quick message to make sure the flight prices have not changed.
Cancellations: In the event you need to cancel, the deposit is not refundable. The only exception to this rule is in the event of illness. In this case, I fully refund the deposit.
Sedation: Sedation is not recommended for air travel.
What should you look for when hiring an animal transport company?
Trusting someone with your animals is a big decision and should not be taken lightly. Understand the safety requirements specific to your pet and do your research before hiring a transport company. Use websites like Hauling Buddies to discover your transport options and pick a transporter that meets your needs. Hopefully, this article will provide you with the tools you need to get your animals safely on to their next adventure.
Read more